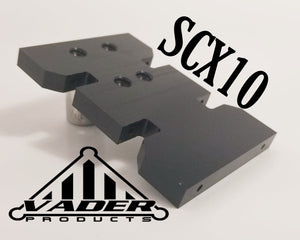 Vader skids
I don't like how the link ends hang below the skid .... maybe make holes alittle higher so thay clear the bottom. Thx guys .I love your stuff.
Great products
Haven't gotten to use it yet. Waiting on my servo mount from you guys but looks like good quality like always! Never disappoints. Do you happen to know when the big sliders for the power wagon body will be in stock again?
SKID PLATE
Excellent service, fast, and this piece is perfect for my car.
Awsomme
Service was awsome , advice was awsome , product is awsome !