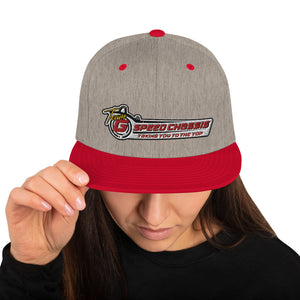 G-SPEED The company that's on top
I've been building rigs for a few years now and about 2 years ago I was introduced to G speed chassis by a friend. So I went home and I bought one myself from the day I put my 1st G speed together I was hooked I love the build and I love The truck itself it performed amazing and was exactly what I was looking for out of a rock crawler. Then over the next year I sold every single rig I owned and I mean every rig And started exclusively building G speeds. I used to have over 20RC rock crawlers These days all 20 of them are sold and now my entire fleet is full of Is G speeds and only G . By far the funniest and toughest truck out on the market that hits the best lines. I highly recommend trying one of these if you have not. I recently got done building a V-1 C1 class 1 competition truck it's now my new favorite truck. It's definitely the best money I've ever invested in my Tiny trucks. Not to mention the other amazing products they sell but I stand behind a 100%
I like it.
Nice all around from color to fit.
Look forward to sporting my gear.
I enjoyed the caps arriving on time so I could give one as a present.The caps are well put together and feel comfortable when worn. Can`t wait to wear at my King Park Pits this year in the CNY.
Best in the business
Taken you to the top!
#TeamGspeed
#To The Top