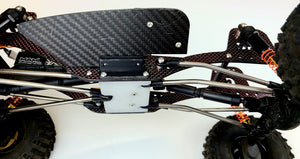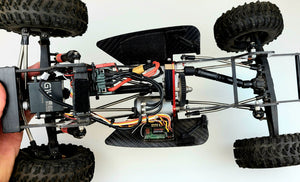 G shot skid
Awesome skid. Only thing I don't like is how the front links mount. They're always loose when installed. The rears can be clamped and tightened down so the arm/ball doesn't move, the front cannot. I solved this buy using a 90mm M3 bolt, it passes all the way through, its no longer an issue.
Skid
Had a great time down with G speed there, fast efficient and on point
GSpeed G-Shot Skid
The link geometry is what I was after as this skid was used in a custom build & worked out perfectly. Recommended for sure! Thanks for making rad products, much appreciated GSpeed! #takingyoutothetop
Shot skid
I sent my review and pictures with my Gshot boatsides. Great products!
Love the new design seems to articulate well but my stealth x trans did not fit directly on I had to trim a driver side upper rear link hole out due to the trans being a little too wide