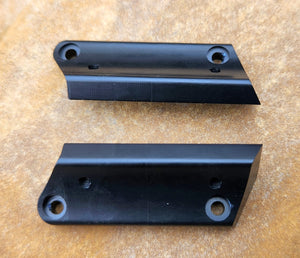 Great update!
These new aluminum sliders are much better!! Great fit and finish as always.
Awesome upgrade from the 3D printed mounts, don't have to worry about rollover and snapping off my sliders anymore
Sticky, but more durable!
these grip to everything in my area but they dont shatter after long use!
Perfect
Like all of Gspeed products, the fit and finish were on point! After the original set broke, then two homemade sets, these appear as though this will be the last pair I will need. Love them!